In 2023, SHC reviewers continue to make outstanding contributions to the peer review process. They demonstrated professional effort and enthusiasm in their reviews and provided comments that genuinely help the authors to enhance their work.
Hereby, we would like to highlight some of our outstanding reviewers, with a brief interview of their thoughts and insights as a reviewer. Allow us to express our heartfelt gratitude for their tremendous effort and valuable contributions to the scientific process.
July, 2023
Gabor Kiss, University Hospital Felix Guyon, France
July, 2023
Gabor Kiss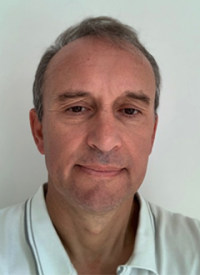 Dr. Gabor Kiss currently serves at the University Hospital Felix Guyon, France. After completing his studies and medical training in Brussels (Belgium) as well as in the UK and Australia, he has been working as a consultant anaesthesiologist for the French public health system, where he developed his main research interest for non-intubated thoracic surgery (NITS). He is currently working in the field of anesthesia for cardiothoracics and vascular surgery and its postoperative intensive care unit in the French overseas territory of the Reunion Island. Connect with Dr. Kiss on LinkedIn.
Biases are everywhere, even in peer review. To minimize biases, Dr. Kiss tries to do all his best by looking only at facts and data. However, some papers have room for improvement in terms of phrasing and context; in reviewing this kind of paper, he has to give valid reasons to support his review comments in order to minimize bias, though the process would require a lot of time if that is being done thoroughly.
As a reviewer, Dr. Kiss urges authors to disclose Conflict of Interest, which, to him, is an absolute obligation because it could mean dependence with an impact on an impartial interpretation of scientific data and study results.
"Reviewing gives me the opportunity to update my knowledge, to learn about the progress in medicine and to keep in touch with the international medical community," says Dr. Kiss.
(by Brad Li, Alisa Lu)